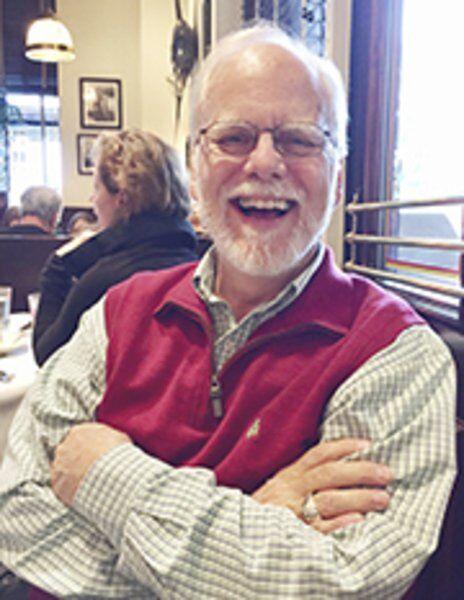 Back to the future, through our schools | Community
By Tim Smith
The @home edition
"Life is like riding a bicycle. To keep your balance, you need to keep moving. Albert Einstein
I had to take a quick trip out of town and when I arrived I realized it was so quiet. As I passed one of the schools and saw all the cars, it dawned on me then; we had gone back to our future.
Once your children are alone, and in our case without grandchildren, you lose track of this important date of the calendar year. Life continues to move, and in the urban center where we live, the traffic was decidedly heavier when I left, and our schools won't start for another week.
Just the anticipation gets people out.
We have always enjoyed school, and our sons too, and for this gift, and all the memories associated with it, we are grateful. The fact that they went on to receive excellent post-secondary degrees and, in two cases to date, graduate / professional degrees, is not only a testament to their work ethic, nurtured in the schools where they began their journey, and just as importantly, the community where they grew up. We will always be indebted to those who guided and motivated them, always ensuring that they move forward towards their future.
When I got home, the mailbox contained a post from the college where my mother graduated in the theater arts in 1945.
What made it even more impactful was that I was fortunate enough to then be able to call my mother, who at 98 is armed with an exceptionally strong healthcare system. I had noticed in the post that two of his sorority sisters (45-year-old graduate companies) had passed away. I asked her about one of them, and she seemed to remember his name.
The lasting memories to rejuvenate together. They never decrease, even some eight decades later.
Good luck to all the students, as well as to the families, teachers and friends who support them throughout life. Creativity is unleashed and how we need it today.
Parents of students interested in the performing arts, I encourage you to head over to You Tube and find the two hour special, worth every minute by the way, Take Me To The World: A Sondheim 90th Birthday Celebration and experience the power of connection, through music and lyrics written by Stephen Sondheim, for musical theater. in solo performances.
We have entered an era where the re-imagining of physical stage production is carried out as a tapestry of many textures, colors, shapes, angles – sounds, and many of them are unknown, while some are just late, and these the latter may be generational.
What remains – and always will be – is the power of the story given by his music.
The tribute to Stephen Sondheim is in conjunction with a global anti-poverty initiative, but the producers / sponsor allowed their message to have minimal impact on overall flow and performance impact.
If you have someone around you who is active in the performing arts, or who may show an interest, these programs are important for them to watch. What is quickly evident is that the cream is reaching the top and this is a key sample of that excellence. It's almost all "heavy cream".
Seriously enough because I want to share that it's my favorite time of the year to spend time talking about theater.
On August 24, 1968, with ticket stubs on my desk (sad, I know, but I'm frugal), I saw my first Broadway production, the original cast of the genre-altering HAIR. The morning of the afternoon rolled out so it would take an extra column to feast on it all except to say it was revealing.
The envelope that contained our tickets, (I was traveling with my best friend as his uncle's guest), had the following written on its front: ". . . of a shocked uncle. And he was a man from the Broadway community.
Funny, he never asked about the end of the first act.
Hope to see you in the Democrat "E" edition.
Remember that there are always, and soon many more, opening nights.
t A s
(This is the @ home edition of Where A r [ts] You? Bby Tim Smith, Creativitysquared – 2)
[Since 5/20]
[For EFA -62]