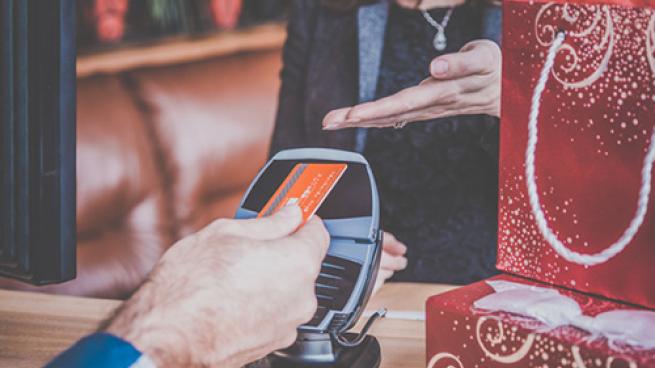 Holiday retail tech: four essential tips for pop-up store success
Each holiday season, chain stores like See's Candies dramatically increase their store's footprint by rolling out pop-ups and kiosks in malls and other places, seemingly overnight.
Ensuring the best possible customer experience at each location requires careful planning months in advance, and includes deploying and equipping each of these temporary locations with the right technology. While the retail landscape is changing all the time, some fundamentals of technological readiness remain the same from year to year.
Retailers and their Managed Service Providers (MSPs) can set the stage for a successful retail season with the following four tips.
Lock in-store holiday designs and features ahead of time:

Each year, retailers change the design of their vacation stores to reflect current trends. Any change in the design and functionality of the store requires adjustments to the technologies deployed. As a critical first step, operators need to finalize the design and functionality of their stores so that IT teams can map the hardware and software needed at each site.

Test and upgrade technologies:

Seasoned retailers with a history of temporary vacation store expansions typically have existing "store-in-a-box" kits. MSPs stock the kits out of season, re-issuing and reconfiguring equipment as the holidays approach, much like retailers do with holiday decorations.
But just as decorations can become obsolete over time or require new designs or updated messages, holiday technology is no different. Retailers and their technology partners should test existing kit equipment to ensure viability and consider adding or replacing components as necessary to meet this season's demands.
The rationale for new equipment can include updated business systems, new temporary store designs, an expanded workforce that requires additional portable devices, fixed outlets, digital signage, and interactive terminals. There may also be newer versions of each type of equipment to process transactions faster or more efficiently.
For example, at See's Candies, recent changes to their storage in a box kits include updating all wide area network (WAN) edge devices to new hardware with advanced networking capabilities and security features. improved.
Perform essential network and security updates:

Setting up new temporary retail kiosks like an extension of brick and mortar stores is a daunting task under any circumstance. Doing it in a matter of weeks and having these sites integrated into existing business systems operate seamlessly requires a robust and up-to-date network.
Not only does each temporary unit need a preconfigured and fully functional network solution, but every year the equipment must be reconfigured and updated to fit into the retailer's current business ecosystem. An expanded vacation workforce also plays a role. Front-end temporary workers need secure access to computer networks, devices, internal employee systems and training.
To support front-end operations, retailers may need to strengthen their IT teams by hiring more technical support, extending the hours of operation of the existing team, or reassigning members to other IT projects.
When it comes to security, increasing locations, devices, and data traffic means an expanded cyber attack surface. The right network provides secure guest internet access, protects increased traffic to and from the cloud, and protects POS transactions. It may also require extending the point-of-sale security envelope, strengthening it to include mobile payment and maybe even two-factor authentication.
Integrate and troubleshoot omnichannel and third-party systems.

Consumers in today's retail environment are looking for a flexible omnichannel shopping experience – one that allows them to browse and select a product online with the option to complete a purchase or pick up their order. in a store. Customers want cross-channel shopping experiences that are seamless in online, offline, and partner interactions and that rely on the essential integration of associated network systems between the three environments.
Retailers should test and lock down all order fulfillment and fulfillment operations to ensure they support the desired customer experience across all channels.
Vacation in action technical checklist
Each year the See's Candies team partners with Hughes as MSP to configure, deploy and maintain up to 160 temporary sites – increasing See's footprint by over 50% – during the holiday season. On the hardware side, the MSP verifies that every piece of existing and new network equipment is fully functional before integrating it with in-store technology like point-of-sale devices, handhelds, and displays.
The MSP then updates firewalls and routers with the latest software and configurations, grants temporary sites access to the retailer's core network, and provides new connectivity to each site. Once operational, Hughes monitors the network 24/7, optimizing performance and providing technical support throughout the holiday season.
At the end of the season, the MSP closes each site, closes ports to prevent unauthorized use, and puts away equipment in stock until the next holiday season. For See's, seeking Hughes' support ensures that each site's network and equipment is secure and seamlessly integrated into the core network year after year. It also provides additional support to the retailer's IT team during the often overworked vacations.
Most retail chains aim to complete their holiday tech checklist no later than mid-October, including final equipment selection, network integration, and omnichannel testing across all units. and temporary store channels. While retailers and technology partners can refine their checklists over time, these four elements – early planning, extensive testing, security and network updates, and omnichannel integration – will most certainly be on the list, helping to ensure that each The temporary retail outpost thrives during the peak holiday season.