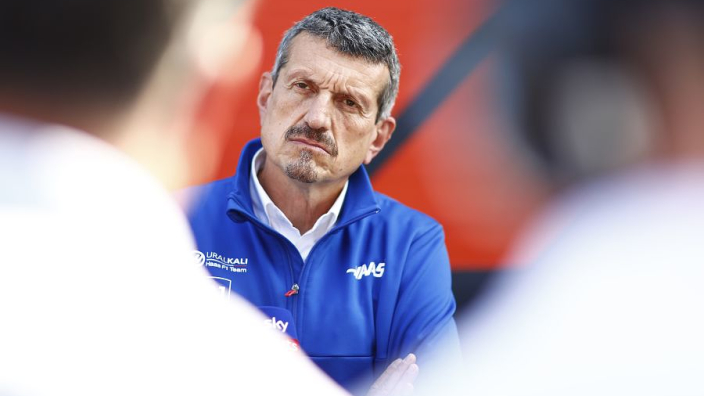 Steiner wants a "stable" schedule after a year of "dodging and diving"
Haas team principal Guenther Steiner has revealed his wish for 2022 is for the F1 schedule to remain "stable" so plans can be put in place.
The past two seasons have seen the schedule change numerous times as the ongoing covid pandemic forces cancellations and postponements of various events around the world.
The proposed 2022 schedule included 23 races in a more compact three-headed schedule – a programming quirk maligned by teams over the past two seasons due to the strain on staff.
"My first wish is for the pandemic to go away, not only for Formula 1, but for the world," said Steiner.
"That people no longer die or get sick from Covid and that we can all resume normal lives.
"The second is for Formula 1, and that we can have a stable schedule. If we have a stable schedule, even if there are back-to-back or triple events, if you know exactly what's coming up, you can plan much better than always having this uncertainty.
"FOM has done a great job of getting us through another pandemic year with a lot of fan events and hopefully the pandemic goes away, and we can get back to normalcy but otherwise I'm sure they'll find some solutions and we have to go on for another year, dodge and dive from the pandemic.
"I'm looking forward to the schedule and looking forward to next year anyway."
F1 triple-headed "is part of our job"
A triple header threatens the workforce involved during race weekends with families away for a month with concerns over the mental health of staff in the paddock.
While Steiner has already acknowledged the downsides of a triple header, he suggested that such scheduling falls within everyone's job parameters in order to complete a season.
"I spoke with Stefano [Domenicali, F1 CEO] about that and they may have to introduce a few triple titles, a few but not a lot, to make sure the timeline is what we want to do, "Steiner explained.
"At the end of the day, whether you like it or not, it's part of our job and we can't always decide.
"People who work in the entertainment industry, like the concert industries, these guys have a continuous triple header.
"They never go home when a tour starts, it's a six month tour. I don't know how many there are next year, I haven't seen a tentative schedule.
"I guess there might be a few and we just have to deal with it as best we can, because it's now part of our business."