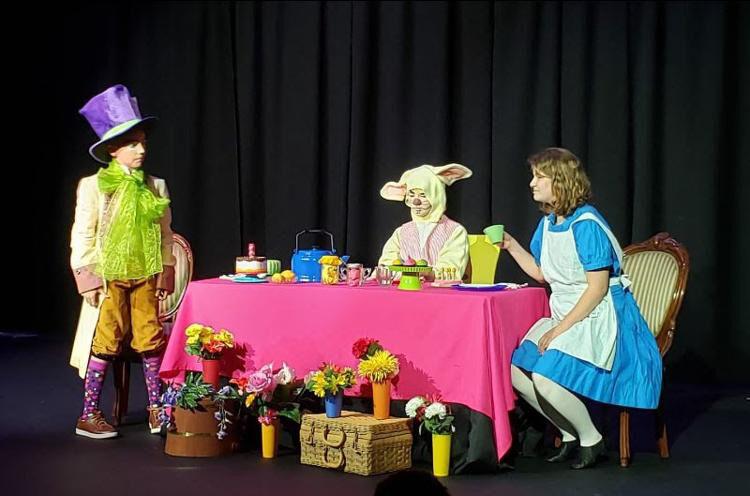 TCP announces a new season | Local News
GREENSBURG – Tree County Players has announced its 2021-2022 season theater and musical lineup to be presented at its performance venue, 634 W. Main Street.
"We are delighted to be back to live performances this year!" New TCP president Nancy Porter said.
Porter seems to have always been a member of Decatur County's only theater company. Anyone who has ever performed or worked behind the scenes at TCP knows the talent and passion she has for live theater. relevant to the modest but staunch patronage of TCP.
Interestingly, a year-long season of streaming and recorded theatrical productions, albeit a miserable second compared to live theater, has given TCP Council many new options to entertain their patronage. .
"Calling all actors interested in returning to the stage: please keep TCP in mind and consider auditioning this season," Porter said.
TCP's 50th anniversary celebration, originally scheduled for August 2021, has been postponed due to the ramp-up of the COVID-19 Delta variant, but will hopefully be rescheduled in the fall.
Their first live show of the new season was the two-actor-staged reading of Anne Nelson's "The Guys", directed by Mimi Pruett in early September. A staged reading, starring two local veteran actors, Lori and Sean Durbin, and centered on the aftermath of the 9/11 terrorist attack in New York City.
On New Year's Eve, the troupe presents "Meals on Wheels Comedy Night". It will be a new adventure for TCP to benefit Meals on Wheels and will include appropriate New Years Eve festivities and humor.
"Rumors" by Neil Simon is the next on the troupe's program for the end of January 2022. It will be directed by Amanda Gault. A two-act farce set in Palisades, it's a dinner party that turns upside down. A fun game, this is one of Simon's most famous comedies. The series features five men and two women, all adults.
Westport-born professional actor JR Stuart will present the one-man show "The Gospel According to Mark", about the life and philosophy of Mark Twain. Stuart is on staff at the Derby Dinner Playhouse in Clarksville. The dates remain to be determined.
Dennis Fogle will be directing "Grace and Glorie" next spring. Set in the Blue Ridge Mountains, this is Grace, a fiery 90-year-old cancer patient who was released from the hospital and returned to her beloved cabin to die on her own. Her volunteer palliative care worker, Glorie, holds an MBA from Harvard in New York recently transplanted to this rural backwater.
Glorie is tense, miserable and guilty, her only child having been killed in a car crash while driving. As she attempts to heal and comfort the cantankerous Grace, the sophisticated Glorie gains new perspectives on values ​​and life's ups and downs.
Finally, next summer will present the popular musical "Momma Mia". Donna, an independent hotelier from the Greek Islands, prepares her daughter's wedding with the help of two old friends. But Sophie, the fiery fiancée, has different plans. She secretly invites three men from her mother's past in hopes of meeting her real father and accompanying him down the aisle on his big day.
"Momma Mia" features wide cast and popular music from famous pop group Abba.